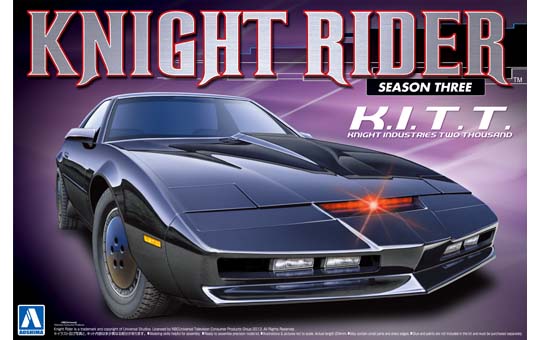 This Is the Memorabilia Every Knight Rider Enthusiast Needs
Key takeaways
If you're pining for Knight Rider to return, you need to treat yourself to an Aoshima knight rider model kit.
If you have a loved one, who loves Knight Rider, this is the gift for them.
To many, Knight Rider is the greatest show ever made.
And they may be right.
The original show first aired on 26th September 1982, and ran until its final episode on 4th April 1986, Team Knight Rider (1997–1998), and Knight Rider (2008–2009), and still has loyal fans till this day.
Arguably what made Knight Rider so successful was KITT (Knight Industries Two Thousand), KITT is a superpowered, intelligent souped-up Pontiac Trans-Am capable of achieving 300mph. Not to mention KITT is bulletproof, fireproof, can talk, and most importantly, helps Might fight injustices in the world.
Anyway, enough of the history lesson, the real reason you're here is to treat yourself or the Knight Rider enthusiast in your life. What better way to do that than with an Aoshima Knight Rider model kit?
We offer the following Knight Rider Model Kits:
You can find out more and buy by clicking the products below.
Aoshima KNIGHT RIDER 2000 K.I.T.T Season III Plastic Model Kit
Aoshima KNIGHT RIDER 2000 K.I.T.T Season IV Plastic Model Kit
We're an official Aoshima UK dealer.
See six ways Knight Rider predicted the future here – https://www.bbc.co.uk/news/technology-30087369