Tamiya Lacquer Range Paint Jars 10ml – Choose All Colours
Tamiya brand model paint jars – SELECT COLOURS FROM DROP DOWN MENU
If you have a Tamiya Model kit you will find the LP colours in the instructions which relate to the numbers in the dropbox menu.
If you can't find all the colours you need in the list, search same colour names in Mr Hobby solvent paints here on our website, no probs. Tamiya aren't the best at being able to supply all the colours in their range unlike Mr Hobby.
Suitable for all model kits we sell but codes relate to Tamiya kits – Fujimi/Aoshima kits use Mr Hobby paint codes.
No extra shipping cost if you add to a kit order
Remember your brushes, tools and spray cans for body painting OR an airbrush starter kit
In stock, quality and service – absolute guarantee
Cant find the paint you want? See our MR HOBBY larger range of  paints & accessories
Tamiya Lacquer Range Paints are highly versatile. Whether using them to airbrush large areas, or pick out  fine details with a brush. Their stunning, consistent tones add superlative realism to your model. Their tough membrane suits them ideally to use as a basecoat, resistant to enamel paints, while swift drying times ensure an efficient painting process. A dedicated thinner is available.
TAMIYA LACQUER RANGE PAINT CHART:
Please click the image if you wish to enlarge it.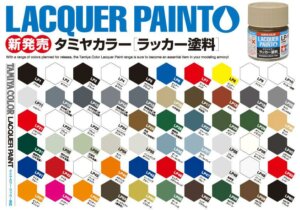 BUILDING TIPS VIDEOS:
New to modelling? You can find many helpful quick videos on our YouTube account; from showing you what you get in a plastic model kit with discussions on what tools and items you need to get started.
You can view our YouTube page and the videos by clicking the image below: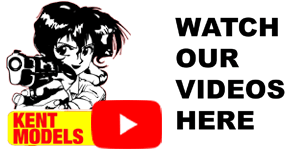 Additional information
| | |
| --- | --- |
| Weight | 10 g |
| Choose Paint Colour/Code | LP-1 Black, LP-02 White, LP-03 Flat Black, LP-6 Pure Blue, LP-7 Pure Red, LP-8 Pure Yellow, LP-9 Clear, LP-10 Lacquer Thinner (10ml), LP-12 IJN Grey (KURE ARSENAL), LP-13 IJN Grey (SASEBO A), LP-14 IJN Grey (MAIZURU A), LP-15 IJN Grey ( YOKOSUKA A), LP-17 Linoleum Deck Brown, LP-18 Dull Red, LP-19 Gun Metal, LP-20 Light Gun Metal, LP-21 Italian Red, LP-22 Flat Base, LP-23 Flat Clear, LP-24 Semi Gloss Clear, LP-25 Brown (JGSDF), LP-26 Dark Green (JGSDF), LP-27 German Gray, LP-29 Olive Drab 2, LP-30 Light Sand, LP-31 Dark Green 2 (IJN), LP-32 Light Gray (IJN), LP-33 Gray Green (IJN), LP-34 Light Gray, LP-35 Insignia White, LP-38 Flat Aluminium, LP-39 Racing White, LP-40 Metallic Black, LP-42 Mica Red, LP-43 Pearl White, LP-44 Metallic Orange, LP- 45 Racing Blue, LP-46 Pure Metallic Red, LP-47 Pearl Blue, LP-48 Sparkling Silver, LP-49 Pearl Clear, LP-50 Bright Red, LP-51 Pure Orange, LP-52 Clear Red, LP-53 Clear Orange, LP-54 Dark Iron, LP-55 Dark Yellow 2, LP-56 Dark Green 2, LP-57 Red Brown 2, LP-58 NATO Green, LP-59 NATO Brown, LP-61 Metallic Grey, LP-62 Titanium Gold, LP-63 Titanium Silver, LP-64 Olive Drab (JGSDF), LP-65 Rubber Black, LP-66 Flat Flesh, LP-67 Smoke, LP-68 Clear Blue, LP-69 Clear Yellow, LP-70 Gloss Aluminium, LP-71 Champagne Gold, LP-72 Mica Silver, LP-73 Khaki, LP-74 Flat Earth, LP-75 Buff, LP-76 Yellow-Brown Dak 1941, LP-77 Light Brown Dak 1942, LP-41 Mica Blue |