1:24 SCALE ' AOSHIMA' BRAND CAR MODEL KIT
SUPERB DETAIL & QUALITY CAR ENTHUSIAST MODELLING KIT
RARE COLLECTABLE ITEM TO BUILD OR COLLECT
INCLUDES DECALS AND ASSEMBLY INSTRUCTIONS

GLUE AND PAINT REQUIRED FOR ASSEMBLY

– SEE OUR GLUE SECTION HERE
AIRFIX TYPE ASSEMBLY CAR MODEL KIT
ADD GLUE, TOOLS AND PAINT AT NO EXTRA SHIPPING COST WHEN BUYING THIS KIT
ALSO SEE OUR ACCESSORIES PAGE TO MODIFY THIS KIT TO YOUR OWN STYLE
WE ARE THE AOSHIMA UK DISTRIBUTOR – BUY WITH CONFIDENCE
QUICK SHIPPING FOR STOCK ITEMS – 100% NO QUIBBLE RETURNS
FEDEX WORLDWIDE SHIPPING ALSO AVAILABLE

SEE INFO BELOW FOR THIS KIT'S PAINT COLOURS


1:24 SCALE ' AOSHIMA' BRAND MODEL KIT
SUPERB DETAIL & QUALITY CAR ENTHUSIAST MODELLING KIT
RARE COLLECTABLE ITEM TO BUILD OR COLLECT
INCLUDES DECALS AND ASSEMBLY INSTRUCTIONS
GLUE AND PAINT REQUIRED FOR ASSEMBLY – SEE OUR GLUE SECTION HERE
AIRFIX TYPE ASSEMBLY CAR MODEL KIT
ADD GLUE, TOOLS AND PAINT AT NO EXTRA SHIPPING COST WHEN BUYING THIS KIT
ALSO SEE OUR ACCESSORIES PAGE TO MODIFY THIS KIT TO YOUR OWN STYLE
WE ARE THE AOSHIMA UK DISTRIBUTOR – BUY WITH CONFIDENCE
QUICK SHIPPING FOR STOCK ITEMS – 100% NO QUIBBLE RETURNS
FEDEX WORLDWIDE SHIPPING ALSO AVAILABLE
LIKE JAPANESE THINGS? CHECK LITTLE JAPAN SECTION
Sale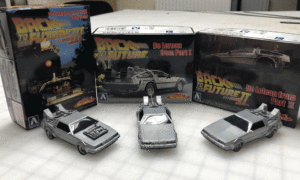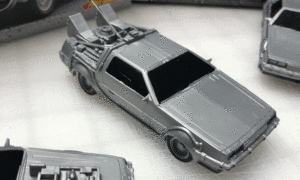 Back to the Future – Pullback Car bundle set –  Delorean in its three famous film guises.
Each car from Part 1, Part 2 and Part 3 films – one car from each as a set
Each car has a pull back mechanical motor, pull back and it whizzes off [ not 88mph! ]
Click together assembly, no glue required – optional to paint some details or leave as-is
Pictures shown are assembled and unpainted [ requires assembly ]
Bundle deal price when bought together – we also sell separately – see other items on the site.
Super gift / stocking filler idea
In stock and ready to be owned as a great little set.


1:43 SCALE ' AOSHIMA ' BRAND PULL BACK CAR KIT #05475
SUPERB DETAIL & QUALITY MOVIE ENTHUSIAST KIT
RARE COLLECTABLE ITEM, LIMITED EDITION
AIRFIX TYPE ASSEMBLY CAR MODEL KIT
WE ARE THE AOSHIMA UK DISTRIBUTOR – BUY WITH CONFIDENCE
QUICK SHIPPING FOR STOCK ITEMS – 100% NO QUIBBLE RETURNS
FEDEX WORLDWIDE SHIPPING ALSO AVAILABLE
LIKE JAPANESE THINGS? CHECK LITTLE JAPAN SECTION


1:43 SCALE ' AOSHIMA ' BRAND PULL BACK CAR KIT #05476
SUPERB DETAIL & QUALITY MOVIE ENTHUSIAST KIT
RARE COLLECTABLE ITEM, LIMITED EDITION
AIRFIX TYPE ASSEMBLY CAR MODEL KIT
WE ARE THE AOSHIMA UK DISTRIBUTOR – BUY WITH CONFIDENCE
QUICK SHIPPING FOR STOCK ITEMS – 100% NO QUIBBLE RETURNS
FEDEX WORLDWIDE SHIPPING ALSO AVAILABLE
LIKE JAPANESE THINGS? CHECK LITTLE JAPAN SECTION


1:43 SCALE ' AOSHIMA ' BRAND PULL BACK CAR KIT #05477
SUPERB DETAIL & QUALITY MOVIE ENTHUSIAST KIT
RARE COLLECTABLE ITEM, LIMITED EDITION
AIRFIX TYPE ASSEMBLY CAR MODEL KIT
WE ARE THE AOSHIMA UK DISTRIBUTOR – BUY WITH CONFIDENCE
QUICK SHIPPING FOR STOCK ITEMS – 100% NO QUIBBLE RETURNS
FEDEX WORLDWIDE SHIPPING ALSO AVAILABLE
LIKE JAPANESE THINGS? CHECK LITTLE JAPAN SECTION